XEmeraldia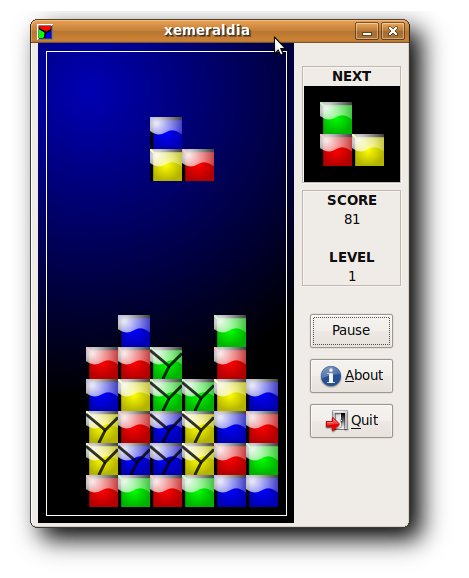 Another falling blocks game.
It was originally created by Yuuki Tomikawa, inspired in an arcade game which was only released in Japan (Emeraldia).
It was abandoned for several years and I took it like a pet: fed it, ported it to GTK+ (from the venerable "Athena widgets"), bougth it new clothes, new images... I don't know how fun it is to play, but it's a good way for me to practice with GTK+, Cairo, etc... =)
This game compiles and runs in UNIX systems (e.g. GNU/Linux).
To install an old version of this game in Debian/Ubuntu just run: apt-get install xemeraldia
---
Nicolás Lichtmaier - nick<>reloco.com.ar ... comments?